The Will of the People Elections in Democracies
The Legacy Center for Peace and Transparency held a meeting to discuss Somalia's 2017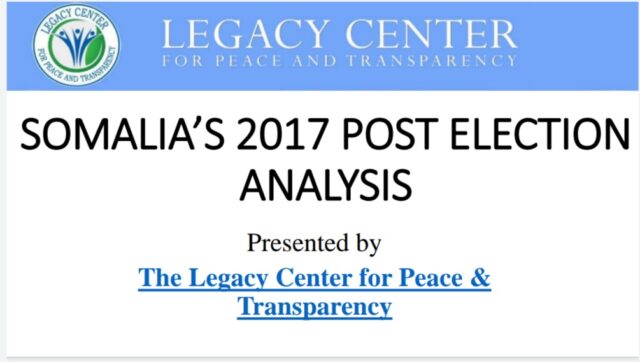 post-election analysis with the visitors from different nations through the United States Department of State's International Visitor Leadership Program. The Center shared its work and how it strengthens participatory research practices across all sectors in Somalia to build sustainable livelihoods and advance culture of peace, civil and political rights, democratic values and public participation.
The Center discussed Somalia's unique election model, its history, current issues, and potential obstacles to a one man one vote election come 2020/2021. The Center emphasized the significance of transparency and accountability in democracies and elections to promote "The Will of the People" and to ensure politician are accountable to the public and that, the best interest of the public is the driving force of those who are courageous enough to seek a public office.
The Center encourages principled leaders to enter into public service, so the status quo can be changed. Public participation in elections is the bedrock on which democracy rests. It enriches democracy – including by helping to ensure better decision-making and strengthening politicians' accountability to the people. It helps build strong democratic parliaments – which in turn play a vital role in ensuring peace, development and respect for human rights worldwide.
The Center would like to thank all participants and sponsors of the program and visitors. In particular, the Global Minnesota and the International Visitor Leadership Program of the U.S. Department of State.