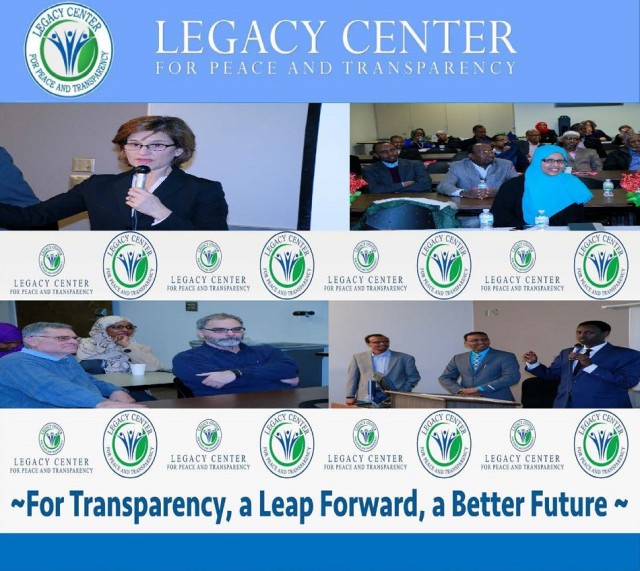 The Legacy Center is an independent research organization dedicated to educating the public about healthcare, transparency, peace, and democratic values. Our aim is to conduct high-quality and independent research, to provide innovative practical recommendations that advance three broad goals:
Transparency and Accountability
Peace, Equality, and Healthcare
Democratic and Civil Society
The Legacy Center's research also focuses on promoting and defending civil and political rights, building and strengthening democratic values and practices. In order to attain these objectives, the Legacy Center understand the scale of work must be undertaken to improve the limited institutional capacities that hinder proper mechanisms to financial management, security normalization, revenue stream management, creation of job opportunities, civic engagement, human rights and democratic values.
To insure the aforementioned deficiencies are practically addressed, the Legacy Center adopts an innovative approach to address the lack of sustainable institutional capacity in Somalia, so each department has the role to innovate and in collaboration with the other departments to ensure that their activities have a multiplier effect on government's confidence in public project management and, in private sector development. Our expertise in human resource management and development of competent organizational leadership enables us to effectively create lasting solutions to overcome the tenacious obstacles that hinder creation of operative and efficient governmental institutions in Somalia.
Mission:
To create and strengthen a participatory social movement across all sectors of society to fight corruption and advance culture of peace and respect amongst one and other.
Vision:
A corruption and hostility free democratic society, where people and institutions in all spheres of society act with integrity, peace, and transparency in all their dealings.
Merit: Legacy Center strives for high quality and accuracy in all its undertakings and upshots. To attain this objective, the Legacy Center welcomes constructive feedback on its doings from stakeholders.
Do no harm: An as independent research organization, the Legacy Center will address critical issues for the purpose of advancing transparency and peace. However, throughout its work, the Center will attempt not to inadvertently cause harm on any community, institution, or organization.