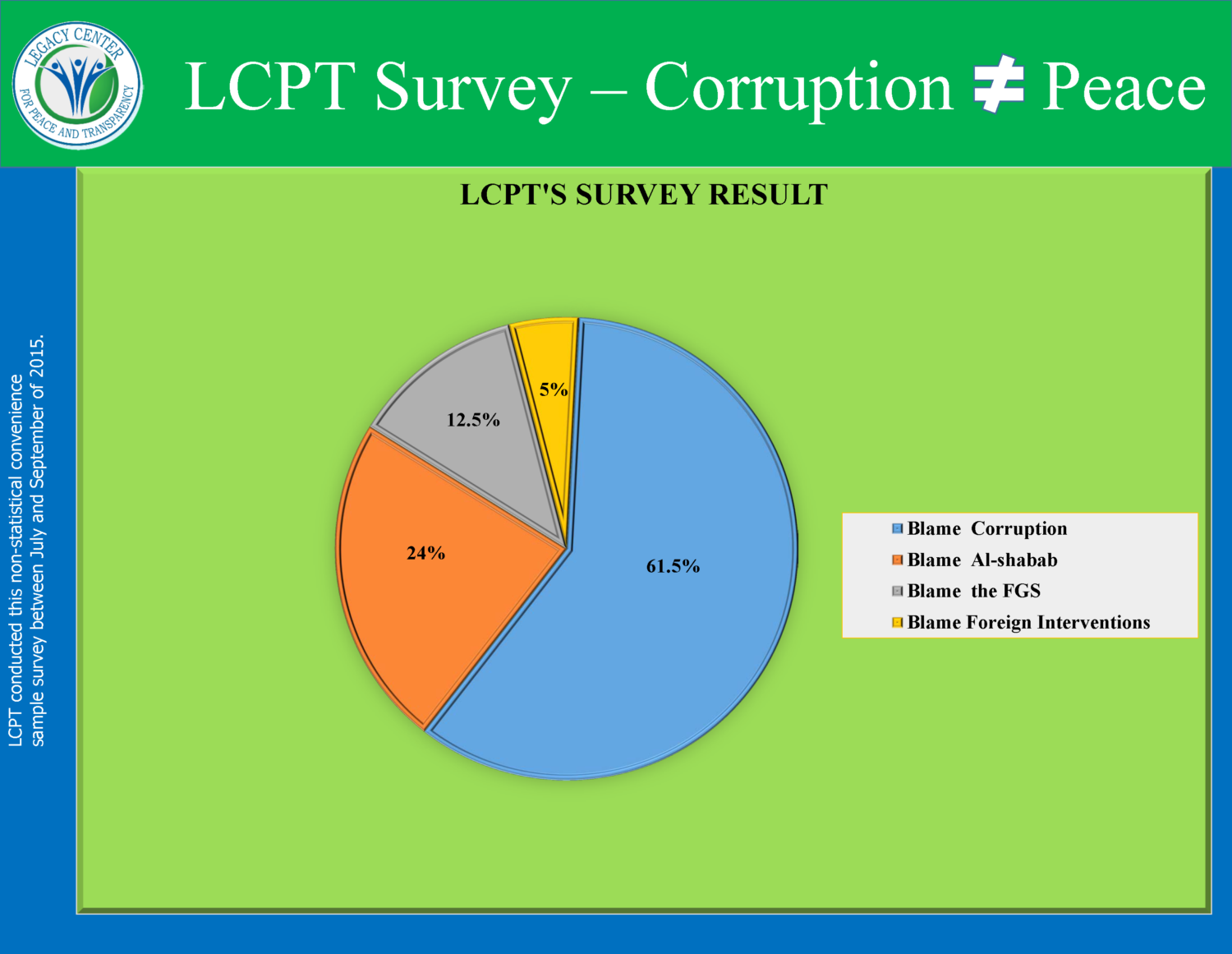 The Legacy Center for Peace and Transparency announces its research report on corruption and its effects in Somalia 2016.  The report provides evidence that while political instability causes corruption in Somalia, corruption also causes/aids continuing political instability and creates obstacles to lasting peace in Somalia.  The report further reflects on possible actions to reduce corruption, with the first step being to acknowledge its significance.
The Legacy Center for Peace and Transparency believes the report begins frank conversation among Somali's living in Somalia and the diaspora as well as the broader international community.  Somalia's corruption has gone too far.  It deters economic activity, encourages unregulated government spending, which prevents the government from aiding the average Somali citizen.  Indeed, the report publishes a convenience sample survey of 465 people, mostly living in Mogadishu.  About 62% of respondents cite corruption as the number one obstacle to peace, far more than the 24% blaming Al-Shabaab or any other issue.
The Legacy Center's report further points out that "corruption has become institutionalized and accepted as an informal part of everyday life in Somalia."  The main purpose of the report is to raise awareness of how corruption hinders peace and stability in Somalia.