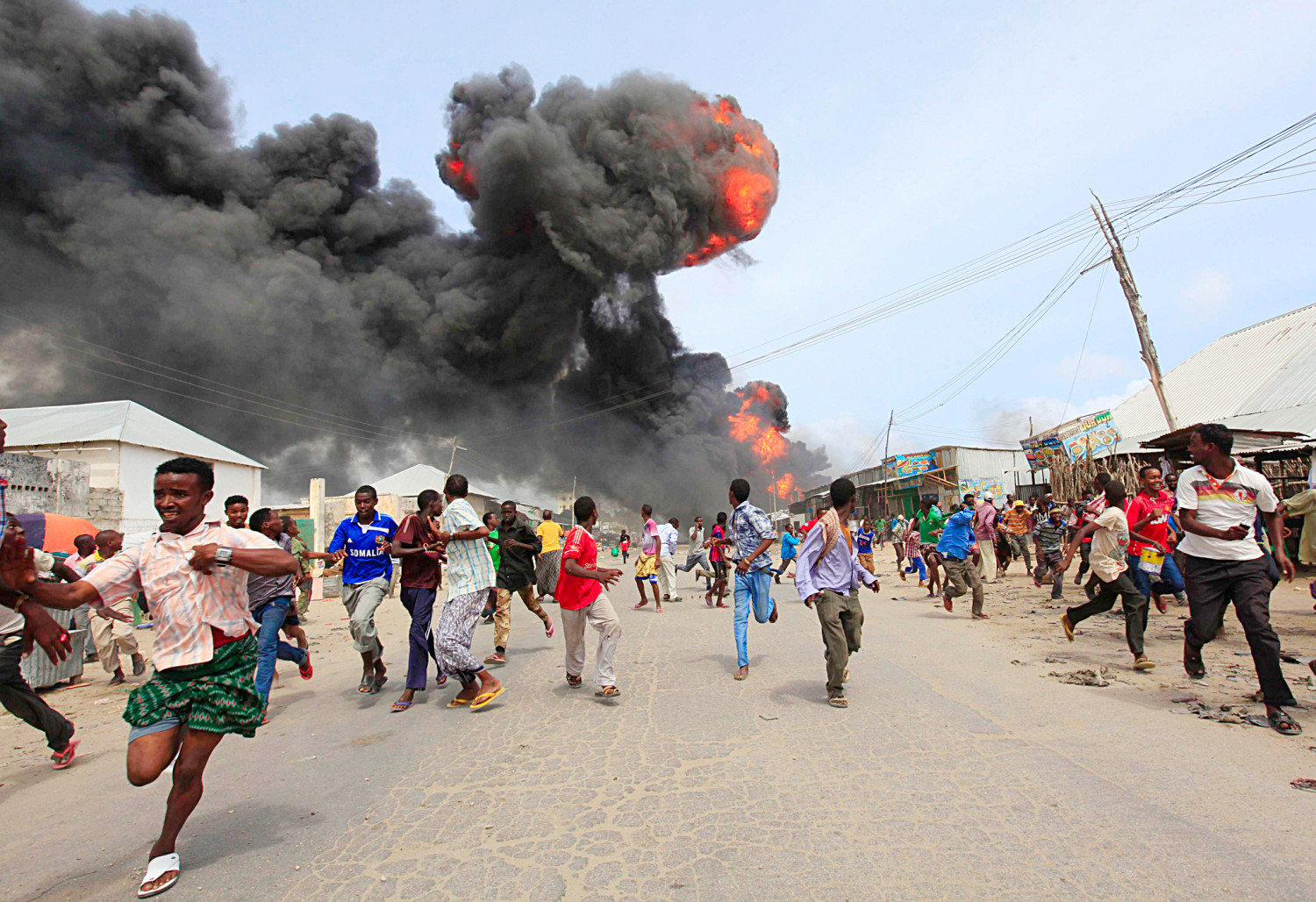 Lack of Security in Somalia: Who is to Blame?
It is essential that reform of a country's security sector takes place once a conflict has come to an end. It's even more significant for sustainable peace and development, that people feel safe and secure, and have confidence in their system and government. Unfortunately, Somalia's political leaders have failed to formulate an assented practice to create an effective and inclusive Somali National Security Army (SNA). There are about 22,000 African Union Mission in Somalia (AMISOM) peace keeping forces, but these forces alone cannot defeat al-Shabaab. They can engage operations if and only if they can partner with accomplished, genuine, and inclusive SNA by their side.
What Factors Emasculate an Establishment of Competent SNA?
According to an official document, the Federal Government of Somalia (FGS) pays more than 33,000 security forces; so, why these security forces are not practical to support AMISOM and actively engage Al-Shabab to stabilize the country? In Somalia, corruption is the deadliest arson to dismantle the country and its institutions. Recent Legacy Center study found that corruption exists in every sector of the security system including: the police, the SNA and the judiciary system, consequently undermining the improvement of the security sector.
Besides a lack of logistics and adequate salaries coupled with irregular wage payments, the SNA is ill trained, ill organized, and gravely lead. From the time when the Transitional National Government (TNG) took power in the May, 2000, the Somali Government granted military honors to clan and warlord militia commanders simply to appease them. This has resulted in an army of semi-literate officers at every level, including veteran warlords promoted to Generals and former Islamic Court Union and other clan foot soldiers and loyalists promoted to Captains, Majors, and full Colonels without qualifications warranting such promotions.
These untrained officers are leading Somalia's military in unsuccessful campaigns to defeat Al-Shabab. Moreover, these officers oversee perhaps one of the largest self- sabotaging operations any military has done to itself in the recent history—the selling of weapons to arms traders who resell them to customers that include Al-Shabab itself. Because the FGS does not make paying wages of its soldiers a number one priority, soldiers often cash their weapons and ammunitions to feed themselves and their loved ones.
 Is African Union, International Partners, and AMISOM Shoulder Responsibility?
While AMISOM peacekeepers in Somalia have sacrificed a lot to win the semblance of peace that now exists in the country, many believe they could have done better had they exerted strong leadership coupled with a precise vision to defeat the militants and absolute exit strategy.
"Universal TV" a widely watched and popular Somali television has recently aired a string of satires about the lack of fighting prowess within the force, showing peacekeepers cowering behind a tree, while a lone Somali soldier took the bullet. "With a monthly pay of $1200 and an extra $500 allowance to boot, I earned more than ten Burundian and Somali soldiers, each of whose monthly salary is $50 and $160 respectively." "I don't want to defeat Al-Shabaab. I would rather scatter them to prolong my mission," said a Burundian peacekeeper who returned from Mogadishu.
This peacekeeper's statement may not represent the view of all AMISOM peacekeepers in Somalia, but it attests to the wide public discourse among Somalis that [there is a conspiracy to turn the AMISOM mission in Somalia into a long term military assignment through 'Mission Creep.']
AMISOM asserts that the African Union (AU) and AMISOM's international partners have diminished the AMISOM mission by failing to provide clear and effective combat and exit strategy for its mission. It also claims the mission is undermined by lack of vital capabilities, including attack military helicopters. Furthermore, the mission is hindered by conflicting influences of Somalia's neighboring and outlying states. These and other fundamental issues impaired the AMISOM's mission and reputation among Somalis. These faults have not only imperiled AMISOM personnel, but also undercut the mission's success and a prospects of stable Somalia.